"Go about doing good until there's too much good in the world." –Larry H. Miller
As a Larry H. Miller company, there's nothing we love more than supporting the community that supports us. We strongly believe in giving back to the community because our mission is to enrich lives and we know we achieve true success when we positively impact our employees, customers, and community around us. We recently partnered with The Davis-Monthan Air Force Base Boneyard Run and couldn't be prouder to sponsor such a great event.
Desert Boneyard 10K Run and 5K Run/Walk
The Annual Desert Boneyard Run was held on Saturday, October 28th, 2017 in the 309th Aerospace Maintenance and Regeneration Group (AMARG) "boneyard," a one-of-a-kind specialized airplane storage site on Davis-Monthan Air Force Base. Runners in the event had the chance to tread between the aircrafts that make up the largest air force fleet in the world, other than the United States Air Force. With a 2,600-acre site, nearly 4,000 aircraft are available and usually only open to employees and the occasional bus tours. The Boneyard Run event gives the public the opportunity to visit the site and enjoy the aircraft firsthand.
What makes this event even better is that 100% of the proceeds go to a Morale, Welfare, and Recreation (MWR) fund that directly supports the military men and women on Davis-Monthan AFB and their families. We are proud to be among those able to contribute to
our Tucson community and invest in our military that serves
us. Below are some awesome images captured from the event.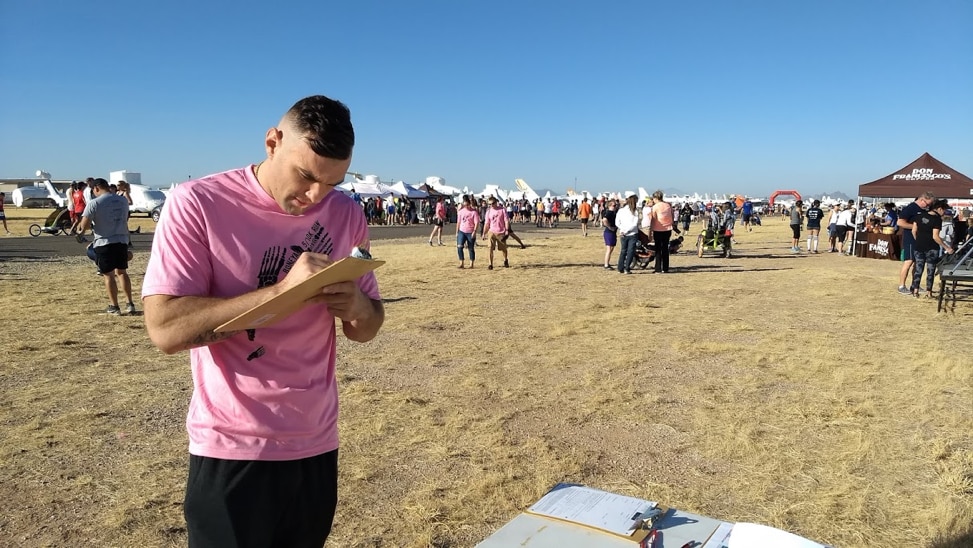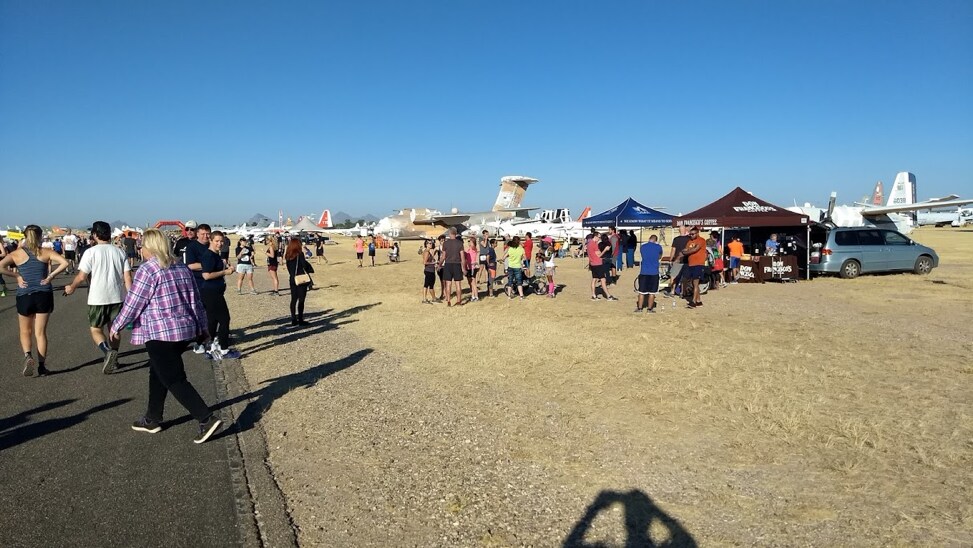 As a proud sponsor of this event, we are also happy to announce that we have a military and veteran discount program at Larry H. Miller Dodge Ram Tucson. We are honoring those who serve with $500 military bonus cash. We appreciate those who have defended our country and are grateful for all those who are currently serving in the United States military.