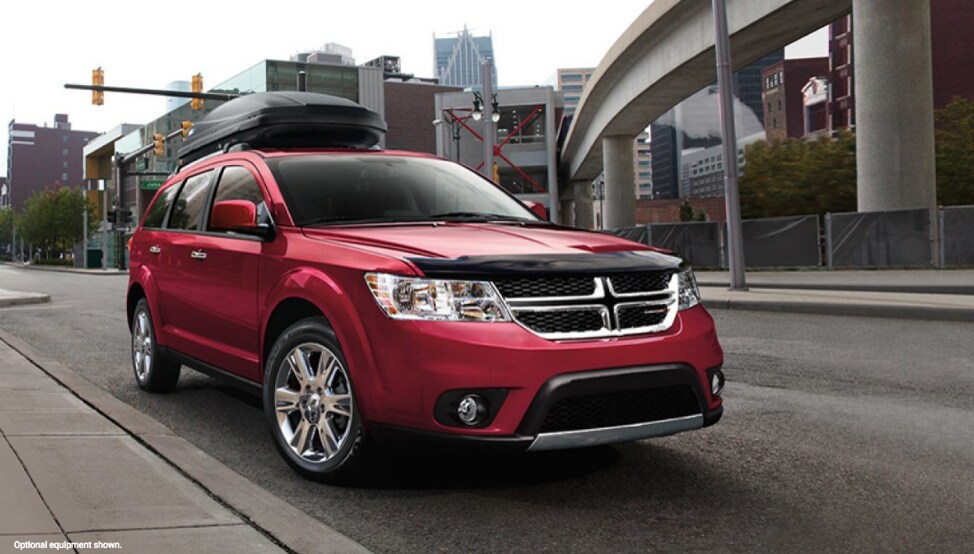 With school right around the corner, you'll see a huge spike of student drivers back on the road. From commuting to and from school and driving to other extracurricular activities, a spacious vehicle is as convenient for student drivers as it is convenient for everyone else. If you are a college student looking for an affordable, spacious SUV for yourself or are a parent looking for a vehicle for your son or daughter in college, here's why we recommend the Dodge Journey.
Space
Having more room in a vehicle is becoming increasingly important as people have growing families, need more storage space for belongings, and simply need space to be more comfortable. As a college student, you might not have a family to lug around, but if you are involved in sports or other extracurricular activities, you need a vehicle that has enough room for your equipment and school supplies. Some students are traveling quite a distance to start college. A bigger vehicle is convenient because they can transport all of their belongings easily before the school year starts. The great thing about the new Dodge Journey is that there is third-row seating for those who want to carpool with their friends, or the seats can be folded down for extra room.
Affordable
Many vehicles that have third-row seating are pricier than those that don't. Luckily for you, the Dodge Journey is extremely affordable for what it offers. You'll be surprised to see that this SUV is around the same price range as the majority of full-size sedans you'll see at the dealerships. The base level trim starts in the low 20s and increases as the trim levels change. There are five trim levels to choose from to best suit your needs.


Safety features
With advanced safety features that are included in the Dodge Journey, you, your passengers, and your belongings will all be protected. This includes a protective frame, active front seat head restraints, seven advanced airbags, and crumple zones to reduce the risk of injury. Also included is an advanced brake system to help make every stop more secure and controlled. You'll definitely have peace of mind as you are driving this SUV around.
There you have it! This SUV is spacious, affordable, and safe. All the components you need are included to make this SUV a perfect fit for your college career. Take the next step and come find the perfect Dodge Journey at Larry H. Miller Dodge Ram Tucson. Our staff will be here to answer any questions you have and to help find you the best deals possible. Come see us soon.