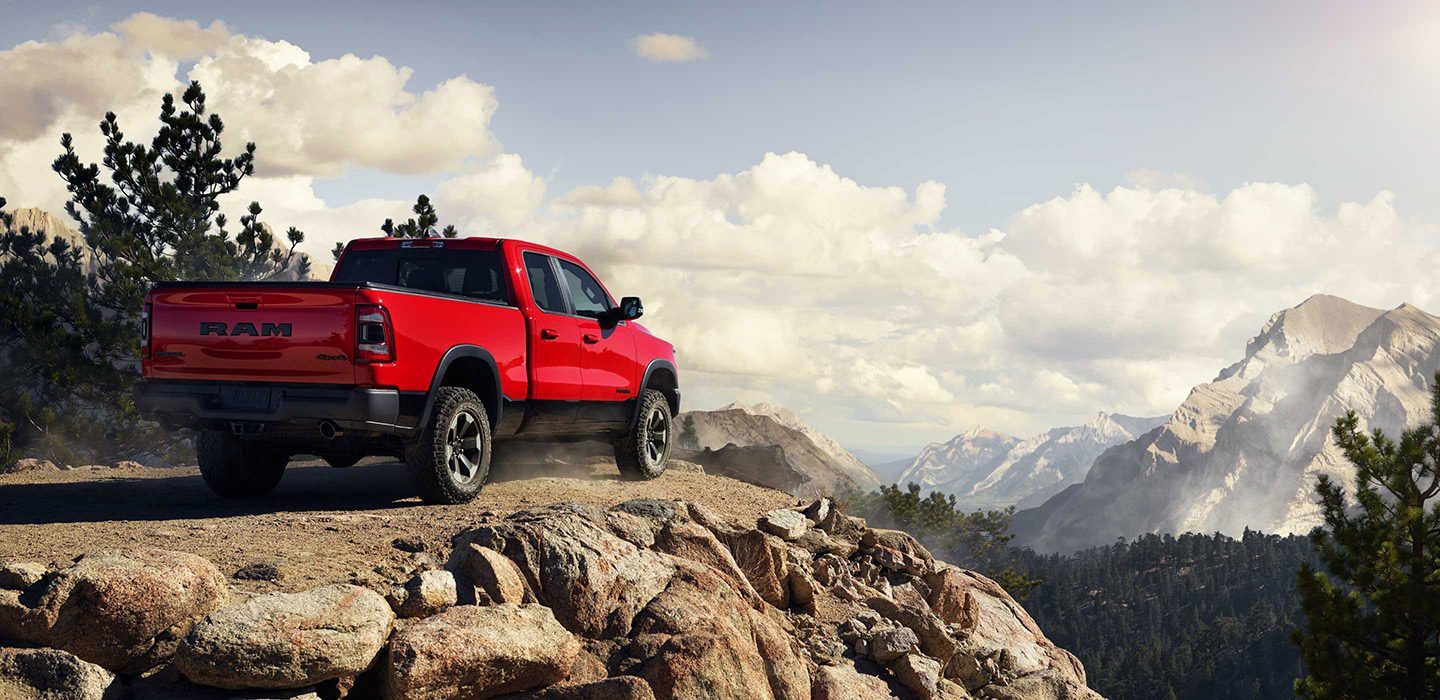 When you're in the market for a new truck, there's so many things to think about, so much research to do, and sometimes some going back and forth about what you really want. Of course, like most people, you're going to want the newest and trendiest vehicle in the market. For a truck, you'll want one with great towing and hauling specs, great performance, comfort, and top-of-the-line safety features. Luckily for you, we've done all the research and are providing you with all you need to know about the all-new 2019 RAM 1500.
As you know, all RAM trucks are known for their powerful engines and impressive capabilities—this is no different with the 2019 model. With the Best-in-Class V8 engine, the new RAM boasts a 12,750 lb. towing capacity and a 2,100-payload capacity. You'll no longer need to find a friend that owns a truck to help you move or bribe your cousin with lunch to borrow their truck for a boating trip. You'll finally have the truck you've always dreamed of to take out on adventures and to do work that you've always wanted to do.
Now that you've seen all the power this truck has, it's time to take look inside and admire the luxurious interior. Designed with a longer and wider crew cab length, it's one of RAMs most spacious interiors yet. You'll find premium material all around and will marvel at the attention to detail. On the RAM 1500 Limited model, you'll find 58% more leather than on any Ford or Chevrolet pickup. Trust us, this is the ultimate interior!
Last but not least, this pickup has some awesome technology features. With over 100+ standard and available safety and security features, you'll always feel in control. There are impressive sensors, cameras, sophisticated software, and so much more to learn about.
By laying this all out for you, we hope you'll have an easy time figuring out that this pickup is the one for you. To check out the hype for yourself, browse our
2019 inventory
and stop by our dealership to take one out for a test drive.