A new year means new beginnings. Not only with yourself, but with the things that matter most. Your Dodge is one of them. Many people ignore regular maintenance for their vehicles and that can be dangerous. So, let's start 2018 with these New Year's resolutions to keep your Dodge as healthy as it can be.
Resolution #1 – Keep Up With Regular Maintenance
Oil changes, fluid changes, and regular checkups are very important to your vehicle's health so it's important to keep up with the scheduled maintenance outlined in your owner's manual. By keeping up with maintenance, you will be saving time and money. Vehicle maintenance usually costs less than an expensive auto repair. If you don't change your oil, your engine might give out and you'll be looking at an auto repair that costs hundreds of dollars plus time in the shop.
Resolution #2 – Be a Courteous Driver and Avoid Road Rage
Road rage happens to all of us and it can be dangerous to you and your passengers. There are a few ways you can deal with rage. You can work on controlling your anger, avoid making contact with an aggressive driver, and don't take traffic problems personally. Sometimes people become stressed and angry because they are late and in a rush. Try to plan ahead and give yourself some extra time to avoid an accident in your Dodge.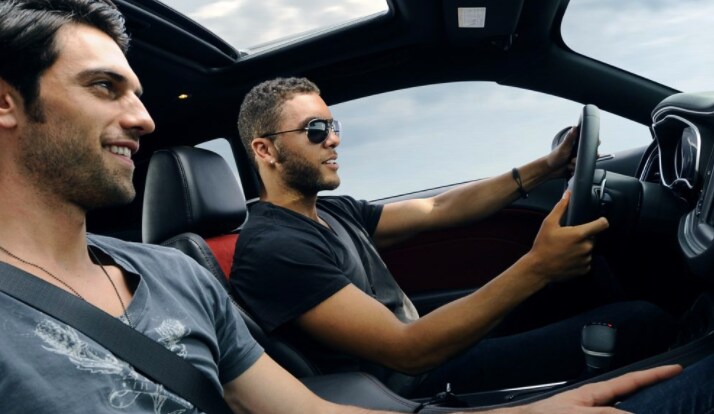 Resolution #3 – Kick Bad Driving Habits to the Curb
Make sure you are attentive while on the road. There are many bad habits that people have, such as texting/talking while driving, speeding, and not wearing seatbelts. While we all have our own bad habits, 2018 is the year we work on getting better or getting rid of them completely. Car safety is very important, so let's work on keeping you and your passengers safer this year.
As we said before, a new year means new beginnings. These New Year's resolutions will definitely help with keeping you safe this year and keeping your Dodge in great shape. As always, stop by Larry H. Miller Dodge Ram Tucson for your regular
service visits
. We will make sure you and your vehicle are all set to conquer the new year!