The past year has brought many great things, the iPhone X, more Kardashian children, and privacy concerns to name a few. But there has also been a bleak hole that has clouded the past year with pain and doubt. That is—when production of the Dodge Viper ended. We have persevered, pushed forward with the new 2019 RAM 1500 and Grand Caravan, but things just haven't been the same. Our hope is that the recent rumors of the Viper rising from the dead turn out to be true.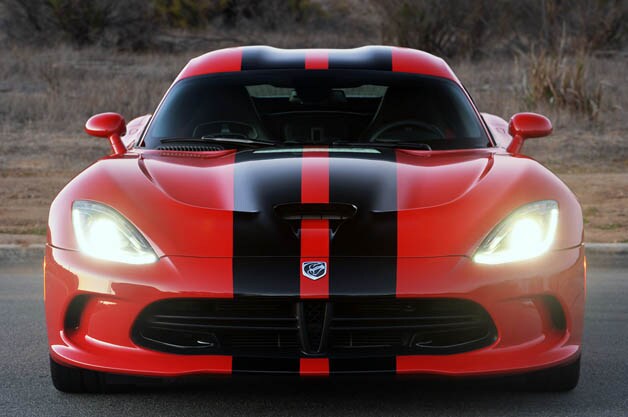 While not many details have been revealed. This is what we (think) we know so far. The standard front engine, rear-wheel drive and frame will remain as it was previously. We confer that this Motown legend will hit the streets weighing a lot less due to aluminum and carbon fiber being used throughout. When the model returns it will be unveiled as a convertible as opposed to a coupe. We forecast the hardtop will be released in due time.
The rebirth is important to us because the void needs to be filled. Yes, we love the Hellcat and Demon—but we need the trio again to feel whole. MOPAR enthusiasts understand the need for a mid-engine monster and are the biggest fans of the upcoming resurrection.
The new VIPER will not be graced with a V-10. Do not let this worry you. Chrysler is in the midst of engineering a V-8 to replace its predecessor, the Hemi. This vehicle will speak to the ride-or-die road racing aficionados—the standard manual transmission will poke fun at a field of competitors that are increasingly taking the easy road with an automatic transmission.

We predict the new generation Viper will first show its face at the January 2019 Detroit Auto Show. Which also happens to be the Viper's 30th birthday. Coincidence, we think not? Bottomline, the Dodge is a namesake of American culture, and therefore the world is depending on its return. If you would like to join us in patiently waiting for its return, please stop by the dealership at any time. We will welcome you with open arms and let you test-drive any car of your choosing.