2019 Ram 2500: Upgraded, Reinforced, and Better than Ever Before
The current landscape for pickup trucks is much different from a couple of decades ago. Long-gone are the days of simple pickups. Modern truck owners expect earth-moving power, utility innovations, and the availability of uncompromising comfort.
Ram, in its wisdom, has paid close attention to these demands. There's evidence of that in its newly redesigned Ram 2500 heavy-duty truck. This burly new pickup takes everything that Ram has learned about building great utility vehicles and adds the latest advancements in technology and performance.
The result is an all-new heavy-duty truck that makes a strong claim as the leading model in a segment with scalding hot competition.
 Updated Power and Performance
Ram has worked diligently to improve almost every aspect of capability in its 2500 model. It starts under the hood with the truck's updated powerplant options.
Like before, you'll be able to get the Ram 2500 with either a gas or diesel engine, but both powerplants have been upgraded for more power. The famous 6.7-liter Cummins Turbo Diesel engine remains, now producing 370 horsepower and 850 pound-feet of torque. This will likely be the preferred power source for drivers who have frequent trailering duties, since the Cummins helps the Ram 2500 reach its max tow rating of 21,560 pounds.
There's a brawny powerplant for those who prefer the versatility of gasoline, as well. The 6.4-liter HEMI V8 yields 410 horsepower and 429 pound-feet of torque. It may not have the sheer brute force of the Cummins, but the HEMI can still manage an impressive 17,130 pounds of towing. Interestingly, the gas V8 offers a higher payload capacity than the diesel at 6,600 pounds.
Ram also took time to make sure that its newest heavy-duty truck got structural improvements. The truck's frame is 98.5 percent high-strength steel, which helps it achieve its impressive towing and payload capacities. Aluminum has also been used in strategic places to bring down weight. The frame also uses a full-boxed design for structural rigidity and durability.
There's a solid option for drivers who like to head off road. The Ram 2500 Power Wagon comes pre-equipped with a rugged four-wheel drive system, Bilstein shocks, locking differentials, and more. It's right at home on your favorite trail.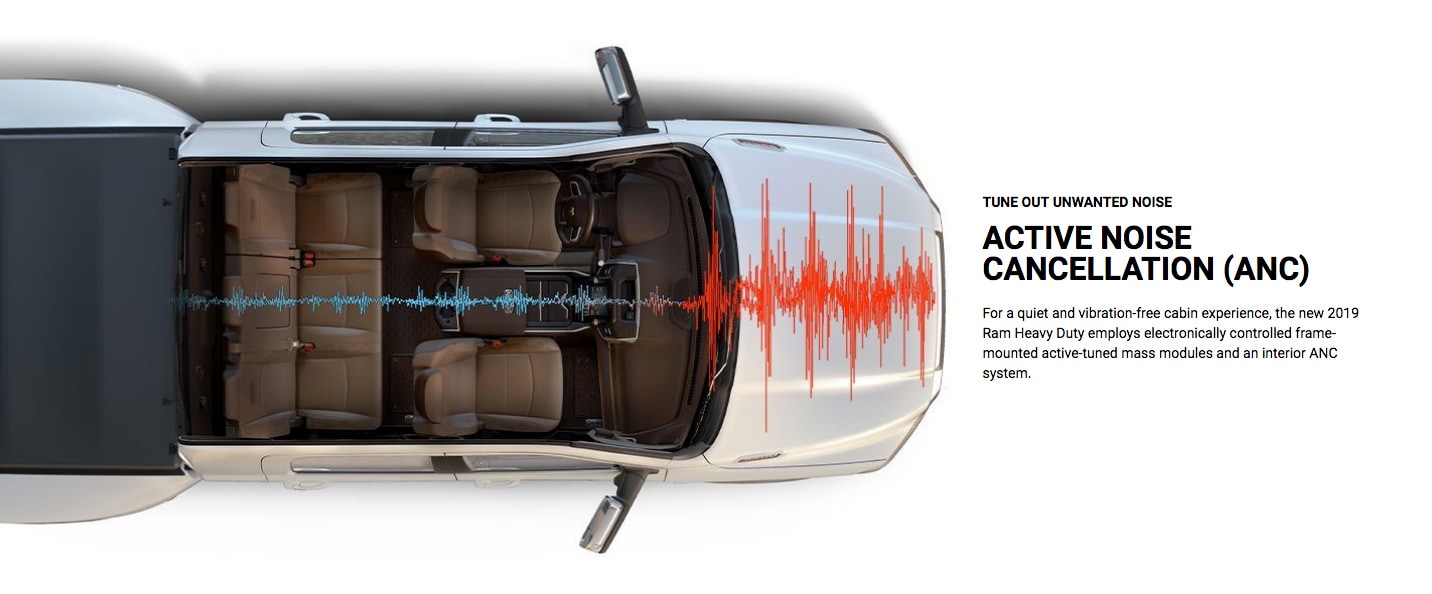 Technology Features Abound
The new Ram 2500 has an impressive list of available and standard technology features. It's quite clear that Ram has made a concerted effort to make sure drivers can get the amenities that they've grown accustomed to. In fact, the Ram 2500 is available with one of the largest touchscreen display screens currently offered on the market. It works in tandem with Uconnect infotainment to allow drivers and passengers to control everything from navigation to Apple CarPlay and Android Auto.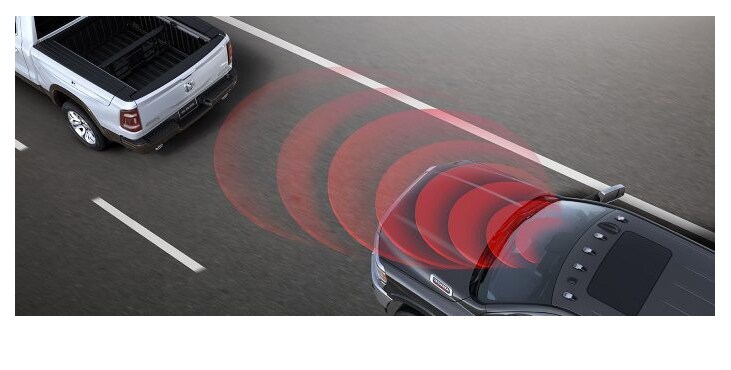 Active safety features area also a part of the mix. Options like Blind Spot Monitoring, Forward Collision Warning, and Blind Spot Monitoring can help you feel much more confident in this large truck.
Naturally, Ram has also equipped the 2500 model with technology that supports the truck's more pragmatic side. A Trailer Reverse Guidance view in the center display helps you more easily navigate your trailer into tight spots. An available 360-degree camera view dramatically improves visibility around your truck while your driving through work sites or parking lots.
Configure Your Cabin Just How You Like It
There's no single way to equip the interior of the new Ram 2500. Ram understands that different drivers have different needs, so it offers a wide variety of trim levels and optional features. You'll be able to get anything from an honest work vehicle to a plush luxury truck. That certainly works in the Ram 2500's favor, as it's able to cater to broad swathe of the country's various truck enthusiasts.
The 2019 Ram 2500 Sets a New Standard for Heavy-Duty Trucks
Smart packaging, uncompromising capability, and downright good looks give the Ram 2500 a distinct edge among modern heavy-duty trucks. While the truck's competitors are nipping at its heals with new features and upgrades of their own, the Ram 2500 still manages to bring in drivers with its no-excuses attitude. So don't hesitate to take the Ram 2500 for a spin -- you may find yourself in the truck you've been searching for all along.